Digital Conferencing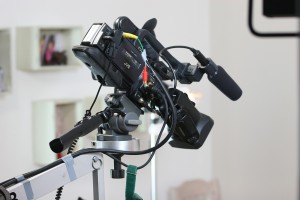 One great way to get your message out to the masses is through high resolution, live streaming digital conferencing. When you can't round up your entire target audience into one room, call on Innovative BioPharma, LLC to bring the whole crew together. Through modern means of virtual communication and innovative broadcasting technology, we are able to put you through to a vast array of viewers. When you don't have to worry about connectivity and technical difficulties, you can focus more energy on engagement, participation and delivering a powerful presentation.
Our team of trained technicians are on hand to serve you and your broadcasting needs. While we host a multitude of multimedia services, our digital conferencing capabilities are specifically designed to allow you to convey information and respond to topical questions in real time. IBP is prepared to set up your virtual meeting and we are ready to handle any conceivable curve balls that may be thrown along the way.
Webcasts
With a focus on streaming your content through the computer screen, our webcasting capacity is second to none. We have conducted a vast amount of web-based broadcasts in the past, so we have perfected the game plan. Allow us to make all the necessary arrangements so that your expanded audience may view your presentation from the comfort of their own chairs.
Satellite Broadcasting
Our satellite-style television networking services engage high value, hard-to-reach audiences through live, customized private programming. This type of program delivers dynamic, HD content to invitation-only audiences in a sophisticated format. It allows for the audience to feel a sense of community while engaging a panel of experts. We harbor an environment of both privacy and open participation through virtual conferencing.