Promotion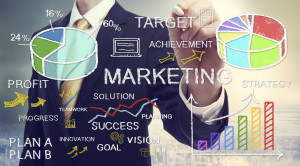 Proper exposure and promotion can mean everything to both an established brand and a start-up looking to take off. With Innovative BioPharma, LLC, you will partner with a dedicated team of professionals who are committed to developing stellar and effective communication channels. We will be your right arm in the management of your marketing strategy and tactics along the way. We ensure that the technical side of your medical and marketing efforts are covered so you can focus less on the logistics and more on the successful delivery.
We will do what it takes to ensure a successful and impactful presentation. Take a look at our services to see which would best suit your team's goals to and enhance exposure.
Strategically scheduled to optimize attendance, these expert-lead conferences can help you relay new or updated information and promote groundbreaking products and findings in a user-friendly audio/visual format accessible anywhere there is access to the Internet or a DVD player. With the use of succinct content and curiosity-retaining formats, we can help you maximize the reach of your message.
Are you ready to bring your presentation to life? Then IBP is ready to help. Whether you're in need of a specialized product theater or a customized symposium, our team of experts will help manage your live event from conference contracting to final reporting with confidence and accuracy.
Whether you're in need of webcasting or satellite broadcasting assistance, IBP has you covered. We help you convey your message and discussions to a virtual audience through HD definition audio and visual technologies. From big screen to computer screen, we will cover all bases to make sure your presentation is powerful and is optimized for full audience participation.