Roundtables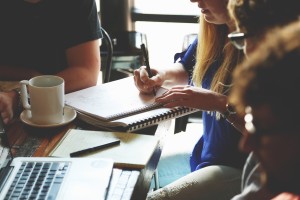 Roundtable discussion and meetings are a unique way of displaying and presenting ideas to a group of key organizations and opinion leaders in a particular industry. This set up allows for greater attention retention and it opens the floor for constructive debate. Innovative BioPharma, LLC has years of experience conducting this style of conference. We have the expertise to help you organize your own to best prepare you for a fruitful corporate gathering.
These meetings are typically designed to deliver journal articles, scholarly reports and high profile case studies to a smaller group in a dinner-syle setting, promoting inclusion and discussion. Innovative BioPharma has put together a great number of these forums with great success. From beginning to end, we will help lead your event – and eventually to your prosperity.
Unique Formatting
The distinct structure of a round table meeting allows for extensive discussion and increased participation. All parties feel involved. Because there's no "head of the table," individual participants feel like valued members of this high functioning assembly. The inherent intimate nature is comforting. Knowing that their voice will be heard and their message well-received, speakers can present in a confident manner without having to worry about audible static effecting speech.
Emphasis on Education
To convey educational materials and messages, round table discussions are a safe bet. From talk shows to political debates, many have adopted this particular style to allow all parties to effectively get their points across. This stage is particularly great for presenting scientific, medical and technological findings and groundbreaking news.