Meetings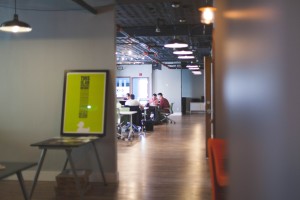 Unproductive and unmotivated business meetings are a thing of the past. When time equals money, you don't want to waste hours. Innovative BioPharma, LLC has time-tested experience in meeting preparation and management. From faculty recruitment and content development, to seamless implementation, we have the resources and manpower to help you make the most of the time your team has together, as a collective and cohesive unit.
Perhaps you are planning a conference with a potential client or business partner. We have the tools to capture the curiosity of your target audience and enhance your chances at landing the necessary sale, advocacy or endorsement. Through a well-organized and researched strategy, we have the means to maximize your budget and thoroughly impress all parties involved.
Enhanced Interaction
We've sat through the droll and dreary gatherings. We have taken notes on what not to do. To get the most out of your meeting minutes, engaging and exciting your audience is key. Open-ended questions, quick-hitting facts and Broadway-esque stage presence are just a few ways you can get your employees and clients to get involved. When the top minds of your company assemble, creativity can blossom and valuable suggestions can sprout. We will guide you through these steps to ensure you come out of this meeting energized, motivated and ready for a successful future.
Strategic Game Plan
Stepping into the spotlight requires some research and preparation. You have the solid message and business agenda – and with the right strategy, you can watch your ideas quickly come to fruition. IBP takes the time to get to know your company, your industry and your audience. Through thorough discussion and development, your brand will have the game plan to a prosperous destiny.