Investigator Meetings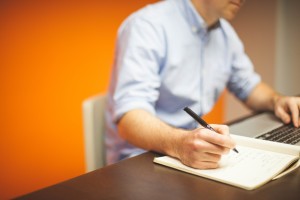 When pursuing clinical trials for reliable empirical evidence, investigator meetings can become a brand's best friend. These events bring together experts in various technological and medical fields to peruse and review copious amount of relative data. Innovative BioPharma, LLC specializes in organizing and effectively running these meetings, alleviating you of all logistical worries. With the professional team at IBP, you can focus more on groundbreaking findings and less on getting everyone together.
Designed for fruitful open discussion regarding trial updates, investigator meetings allow for active group participation and hand-on interaction. An engaged audience is one that is invested in the outcome. With a clearly stated list of objectives, the dedicated masterminds in your particular therapeutic arena will be equipped with the proper resources to produce valuable conclusions and detailed data to help your project progress.
Clinical Expertise
IBP will handle the communications facet of investigator meetings for you. We will research the who's who in the industry and reach out to these people for their future input. Principal investigators, coordinators and sponsors will each be contacted and informed of the event. Getting the best and brightest minds under one roof is a crucial step to organizing a successful investigator meeting and we can assure that all our resources will be dedicated to optimizing this service to you.
In-Depth Reward
When the industry experts come together for the meeting, they will undergo topical training and education sessions to get them up to speed on the topics and trials at hand. Clearly understanding the objectives and background information is the first step in yielding positive results from the experience. We will help clear the air of any uncertainties and tie up any loose ends to make sure your team of investigators is tight and fine tuned for the occasion.