Advisory Boards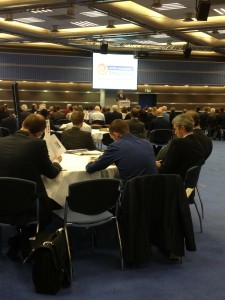 Next to having a comprehensive team of professionals in your specific therapeutic field, regular advisory board meetings are one of the most important steps in ensuring a prosperous future. Innovative BioPharma, LLC has great experience organizing and managing these events, successfully keeping clients up to date with industry leaders in their scientific communities. With an emphasis on receiving critical feedback for your team, we dedicate our wide array of resources to getting the most out of each of your meetings.
Our primary objective for developing your advisory board meeting is to organize your tactical priorities. We want you to visualize progress and find areas in the industry where you can grow. By taking an in-depth look at your brand and leveraging your services based on the current life science market, IBP can help you and your team tap into uncovered territory and shape up your direction in the most positive manner possible.
Marketing and Public Relations
Innovative BioPharma dedicates itself to discerning recent and historic industry trends to help you make the most of your time. Your advisory board meetings will contain a strong marketing component. From inventive sales techniques to customer and physician relation messages, it is our duty to best suit you with an advising team in your targeted therapeutic area. The assembly will also take an in-depth look at customer relationship management and advanced clinical trial design, should it be practical.
An Interactive Institution
A highly interactive discussion format encourages each expert to deliver as much feedback as the allotted time allows. Upon completion of the meeting, IBP will deliver an executive summary to your team, outlining valuable feedback. This report will come complete with strategic and tactical recommendations for your benefit.