Meeting Development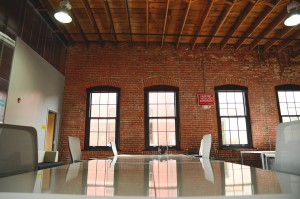 A professionally-run, productive meeting can make a world of difference in furthering your objectives. It can help you obtain new partners, retain your relationships, and promote advocacy from well-respected industry specialists. IBP's team of expert event planners have over 1,000 live meetings in our register.
We complete the necessary research and offer a multitude of formats to help you make the most of your time and budget while executing seamless logistics. Whether you're in need of pharmaceutical summit assistance or clinical trial preparation, IBP has the professional team and resources to help you succeed.
Take a look at our comprehensive list of meeting development services and see which would best benefit your team and your brand.
Bringing together experts to obtain feedback that will guide your team's next steps is a hugely important task. Through active participation and interactive exercises that are developed just for your advisory board meeting, you will receive critical information to help you further your communication strategy and team objectives. Additionally, our team will help you foster partnerships with the advisers, which is essential for growth and success of your long-term objectives.
Before an effective clinical trial, plans undergo thorough discussion to ensure against omissions, gaps, and redundancies and to answer questions. Investigator meetings allow for all parties to administer a round of testing that will help inform your team's next steps.
These conference-like gatherings bring together top industry minds as faculty to provide announcements, updates, or unveil your groundbreaking information to your target audience. Additionally, the flexible format of a summit meeting allows you to obtain valuable feedback in both plenary and small group sessions.
The unique format of round table discussions promotes user engagement and a sense of equality among all opinions in a particular therapeutic area. See what other professionals can bring to the table for you to take away.