Identification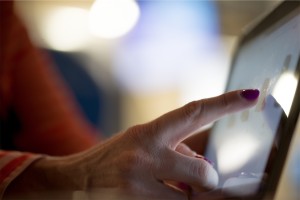 In an effort to boost your brand's reputation through advocacy and professional partnership, Innovative BioPharma, LLC has the tricks of the trade and time-tested tools to help identify industry thought leaders. With the help of our dedicated analysis team, you can equip yourself with the knowledge of exactly who is making an impact in your specific scientific, medical or technology community. Through cycles of testing, peer-to-peer evaluations and a rigorous ranking process, we are able to pair you up with the key opinion leaders of your sector.
Are you in need of a well-respected name to advocate your project or product? Are you looking for the eyes that can see the future of your industry with 20/20 vision? Whatever your need may be, IBP has the time, energy and resources to provide you with pertinent information and an invaluable list of potential partners. This catalog respectively highlights the greatest benefit of each KOL so you can see which you want to target first.
The Key is Relevancy
To properly suit you with relevant KOLs, we do our homework. We research your industry, combing through records, studying trends and, ultimately, identifying the greatest thought leaders in a particular area. What good is an in-depth profile on a leading expert if they have nothing to offer you? Expect nothing but the best end product when choosing to partner with Innovative BioPharma – your first of many new and extraordinary partners.
High Profile Professionals
For years, we have built our own inventory of industry-related records and relationships. Combine our comprehensive network with extensive research and you have merger to ensure success. Nurses, engineers, doctors, physicians – we communicate with each (and many more) to bring you the most relevant and big name opinion leaders.