Websites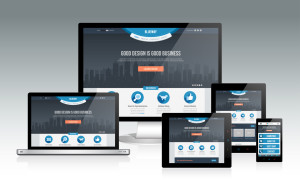 In the digital age, information is at the fingertips of anyone who seeks it. To take advantage of this, a brand can build its own optimized site, complete with various modules and options to keep clients and potential customers in the know. Innovative BioPharma, LLC is an experienced pharmaceutical and medical website service provider. From building the foundation, to managing the regular influx of published content, we help you gain the upper hand on competition via the Internet. Our highly creative and dynamic websites combine modern web technology and data collection into a comprehensive web strategy.
We specialize in medical, technology and life science website services, but no matter your direction, IBP has the resources and experience to lead you to digital success. These sites employ expert industry-based content to enhance a client's product or presence in a particular therapeutic area. We help tie together multiple sources of information and present the findings in a simple and cohesive user interface to create a successful and well-trafficked health care website.
In the Name of Knowledge
Are you looking to inform the seemingly infinite Internet audience? Well, we are here to help accomplish that task. Our team of developers will work with you to design an informational showcase with user experience in mind. We can optimize your groundbreaking content and tailor it to your specific community. IBP takes the extra effort to truly learn what your company is about and then seek out the best ways of displaying those goals across the web.
Showcasing and Promotion
For those with a solid product in need of extra exposure, we lend you our hand to help pull you up into the digital limelight. Innovative BioPharma specializes in product showcasing and promotional website building and managing. We successfully identify your brand's voice and use it to design a fully functional site. This is the era of instant information. Pushing your product to the front of the line will ultimately lead to success.