Podcasts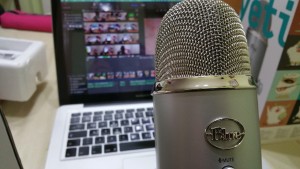 The pharmaceutical and medical industry has seen a recent rise in informational podcasts. This versatile and innovative format allows health care providers to either listen to or watch a promotional or educational program on a computer or by transferring the clip to any mobile audio and video device. Innovative BioPharma, LLC provides podcast creation and aggregation services for clients looking to virtually showcase their industry knowledge. This outlet is a great way to expand new product exposure and increase your audience size.
Podcasts reach the people who want to listen. When users stream or download this content, they do so with an open mind and are willingly sold on an idea or product. This audience is key for many companies and IBP helps you reach them effectively. Through modern techniques of high resolution audio and visual recording, we work to help you tap into new audiences, all while informing the clients and customers you currently serve. These on-demand programs are led by therapeutic experts and can be hosted in a variety of ways.
Convenience Factor
Perhaps the greatest components of podcasting are the ease of use and aggregate ability. When you enroll in our services, our team will ensure that your podcasts can be shared across various social media platforms: Twitter, LinkedIn, Facebook, etc., as well as traditional methods, such as email or simply embedded on a website. Users then have the ability to listen to the piece at their convenience. If they miss a message, they can easily replay. This assures clarity, convenience and a great, all-around experience for each party involved.
In the Loop
Podcasts are a fantastic means of informing current customers of company advancements and findings. If you're taking on new and exciting ventures, letting your audience know can build up a sense of trust and integrity within your brand. With consistent posting and the relay of important information, your team can build up a digital archive to further promote your company as an industry leader.