eModules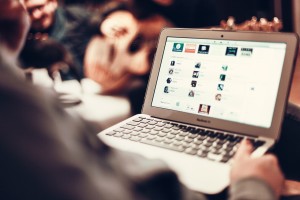 In the digital age, ease of communication is essential. Access to information and answers to questions are expected to be available 24/7. This is why Innovative BioPharma, LLC developed its eModules program – to help companies effectively communicate with their various audiences at all hours of the day. This web-based means of data conveyance takes the pressure of being constantly alert off of your shoulders while making your clients feel secure and welcomed.
Our eModule service entails developing content – if necessary – and putting the content in a Learning Management System (LMS) format for audiences to view at anytime. This service also includes SCORM wrapping. These easy-to-use modules are highly interactive and can include an industry-versed speaking expert and/or a relevant assessment to gauge the learners' basic understanding of the promoted content.
Enhanced Interactivity
To engage and capture the interest of an audience, we have developed these eModules to increase user interactivity. We look to ensure high engagement and participation through instant feedback tactics, a flurry of message delivery vehicles and various other techniques. We have great experience in handling an abundance of web-based traffic, so management of your module should be a breeze. The only thing you will have to worry about is what content you would like to deliver to which audience.
Make Use of Multimedia
Today's customer climate calls for the delivery of accurate information at the right time via the perfect communication channels. IBP can put in place a multitude of multimedia outlets to help purvey your information efficiently and effectively. Each tool has its own strengths and, when combined with the rest of our provided digital resources, makes for an all-encompassing mechanism for delivering a solid message at any time.