eDetails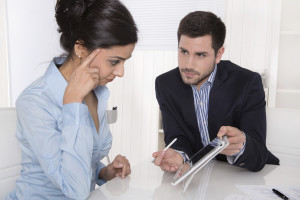 When traditional methods of reaching clients and key audiences stop working, businesses in the pharmaceutical industry often turn to eDetails for assistance. At its core, this program is a means of contacting and interacting with your clients on a virtual basis, allowing for quicker response times and to-the-point detailing. Innovative BioPharma, LLC specializes in the creation and management of eDetail programming. This service allows you and your team to keep the conversation going without any logistical inconveniences for any party involved.
This program puts the power in the consumer's hands – without taking any control away from you. Clients can set up their own meeting times for their convenience and you can make sure that only available time slots are open on your side. The eDetails method grants users access to relevant samples, case studies and information regarding upcoming events. It also allows them the ability to ask pertinent questions that will be answered by your team as early as possible.
In-Depth Training
While this may be new to your brand, Innovative BioPharma offers its support to help manage and guide your usage of the eDetail program. Our team will work with your team to fully customize the eDetail portal. We have the experience to train our clients in creating engaging content and conversation that can ultimately end in a plethora of new leads.
Multimedia Excellence
Suiting your clients with easy access to resources adds to your company's credibility. It shows that you're more than just 9 to 5. You can be 24/7 without actually having to be. The eDetail program gives you a multimedia platform for potential customers to land on. They can ask questions and get answer after hours. This sort of constant responsiveness is quite successful in today's instant message market.