eMedia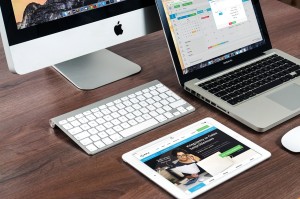 To help increase interactivity and access to your current and potential customers, IBP offers a wide array of digital services making communication with your market easily available 24/7. IBP specializes in Internet-based communications and methods of building your team's multimedia presence.
Take a look at our various eMedia and digital communication options and see which are best for your brand!
These portals are specifically designed so your team can reach and interact with current clients. eModules are a favorite training tool for healthcare professionals and the sales force alike. IBP can help you write the content, develop the platform, measure the learnings, and report back on the success.
This form of digital message conveyance uses audio and/or video components to inform audiences in key communities. With the universal ability to be shared across popular social media platforms, podcasts can help you establish a reputation of expertise in your industry.
With the right website and optimized content, your team can reach an enhanced scope of healthcare professionals whom you are targeting and time, day or night – at their convenience. Additionally, Websites are often developed for internal use, such as for your sales team. From showcase and promotional sites to educational and informative pages, IBP can help set-up and manage your web presence.
To augment traditional methods, eCommunication tactics can be adopted to increase interaction, access, and promote reception. Strategic email, evites with web registration, and open online forums are just a few options to help your message get a resounding response.
eDetails allows your team to communicate with healthcare professionals via the web in an easy, accessible format and meet with current and potential clients via the web. This program provides a platform that can live on the Internet or as a DVD which can be viewed at the viewer's discretion. Interactivity can be embedded allowing the audience to interact with the faculty, too. IBP's digital experts can help endure your messaging as eDetails.
A virtual display of the mechanisms of action (MOA) grants the viewer the ability to see exactly how your product affects the body. This unique 2D or 3D, high-definition video format is both educational and engaging and can be repurposed in various communication streams. It is a great addition to any other data and evidence you may be presenting.