Sales Materials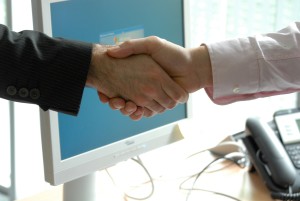 Writing sales content is a tricky beast. While you're trying to construct words to help land a sale, you're also attempting to avoid the all-too-common pushy tendencies of garden variety marketing materials. Innovative BioPharma, LLC specializes in customized consumer content while keeping the symptoms of a typical sales pitch at a minimum. Our team has this writing strategy down to a science. We offer these findings and services to you.
What makes a solid sales pitch? Clarity. Confidence. Detail. Call to action. These are just some of the many elements to keep in mind when designing a game plan. We make sure to consider any and all of these facets when constructing your sales materials. A great deal of finesse should be displayed when dealing with finances. It's not a subject many companies look to jump right into. IBP can create a tactful plan to impress potential partners, endorsers and buyers, all while keeping your message clear.
Training Modules
We have constructed an array of various programs to help train you and your team in the art of sales. These educational modules are designed to instruct representatives and management about a newly released product or finding. Perhaps you're simply looking for a refresher on how to promote a product in the current market – we're here to help you, as well. Combine your freshly customized marketing materials with this industry-specific coaching and you will have all the tools you necessary to ensure success.
Industry Insiders
We have a great knowledge of many medical and technology marketing trends. There may be some fields that arise that we're not experts on yet, but we have the dedicated team and resources to master that particular area of commerce just for you. Through tireless research and an in-depth look at both the historical and modern climate, Innovative BioPharma has become your insight to just about any scientific industry.