Poster Presentations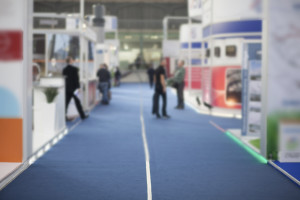 To properly and effectively display information in a tangible manner, clarity of message and a certain level of flair should be considered. Innovative BioPharma, LLC specializes in both of these fields to help your three-dimensional poster display stand out. Your ideas are number one. The information you want to convey is of great value. That is why we work vigorously to deliver you a powerful poster in a timely fashion.
We not only help design your materials, but we assist in the construction of the content itself. This subject matter, which is typically displayed at medical conventions or scientific sessions and symposiums, is designed to visually depict recently published information from an abstract or publication. With the right balance of creativity and concrete evidence, your display can effectively hook a viewer and deliver your key message.
Unique and Effective
When you choose Innovative BioPharma as your poster presentation resource, you're choosing to set your message apart from the rest of the pack. With IBP, you won't see the same design twice. We take the time to create unique displays for each of our clients. You're promoting brand new materials. You deserve a brand new template. There's no excuse for replication, which is why we pride ourselves in creating fresh designs and concise content that highlights essential clinical information.
Quality and Clarity
With an emphasis on creativity and eye-catching detail, our professional poster design team works to make sure that your product stands out. However, there's also an accentuation on crisp message delivery. What good is a fancy design if it overshadows the actual intended information? Innovative BioPharma balances all facets of the design and content writing process to ensure a well-rounded, proper presentation that visually pops.