Exhibitor Booths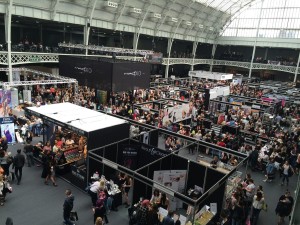 In an ocean of healthcare exhibitions, full of competitors displaying their own personal brand and products, piquing interest of top industry minds and eyes is of the utmost importance. Innovative BioPharma, LLC can help you attract positive attention while keeping the focus on your message, giving you the upper hand against any opposition.
Innovative BioPharma specializes in providing exhibitor materials for clients looking to stand out among the crowd. These creative resources are designed to increase traffic at the exhibitor booths and grab the attention of influential healthcare providers. These tools powerfully represent key product information, effectively foster constructive product discussion and distinctly display a client's brand identity.
Making Your Brand Stand Out
We help your presentation entice viewers and bring in the audience that is most important to you. When you opt for our services, your booth setup, itself, will stand out. The exhibit will be as unique as your own personal brand. Don't let your message and product get lost in the sea of competition. Tread the competitive waters and arise as an industry success story. With the right combination of branding and multidimensional aesthetic appeal, you will capture and harbor the necessary curiosity from potential professional partners.
Informative and Enticing
You've obtained the undivided attention of important individuals, but now it's time to deliver. While adding a touch of flash and flair to your display is of great importance, ensuring your content is flawless and of professional – yet reader-friendly – quality is another key to victory. Innovative BioPharma will assist in the writing of the actual content that your booth will promote. We will adhere to your objectives and target essential and paramount audiences to help increase your chances at industry prosperity.