Case Studies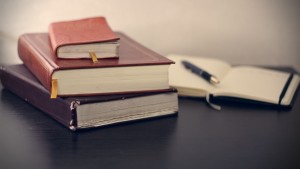 Your firm has worked tirelessly to tactfully brand itself and you now need some tangible affirmation of your findings. This is where Innovative BioPharma, LLC steps up to the plate for you. As a comprehensive case study writing service, we are experienced and trained to produce impactful reports to best communicate your conclusions and drive your unique message home.
Our team of professionally published writers can seamlessly adapt themselves to your specific niche and produce the empirical evidence you need to effectively have your message seen. With the use of our case study writing services, you can impress target viewers to help increase your chances at brand endorsement. This type of "real world scenario" content is specifically designed to engage healthcare providers into making clinical decisions.
We Do Our Homework
When it comes to our clients, we get to know their stories before we help them write the next chapter. Innovative BioPharma's research process is extensive, helping to ensure the greatest possible final product for you and your team. Empires weren't constructed in a day. Well-respected, industry-related findings weren't produced overnight, so we make sure to take the necessary time when writing case reports, covering all bases and filling all conceivable gaps. When you trust our team to take your brand to the next level, know that your company is in caring hands.
Custom Case Assistance
As we sit down to construct your case report, we do so with great attention to detail. Each report is sent through multiple rounds of editing and proofreading before it becomes ready for publication. This information is new to the world, and so it is new to us. Writing these specific studies takes dedication – the type of dedication that we, at Innovative BioPharma pride ourselves in providing to each client. We will commit all necessary resources to your project to assure an efficient turnaround time and effective end product. These reports are comprehensive and strategic in nature. We retain exceptional educational properties, all while promoting critical thinking and deductive reasoning.