Market Development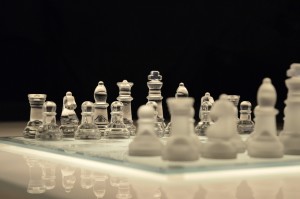 As the medical and technology fields change and progress, so must a brand's game plan. From your core objectives to the actual delivery, and everything in between, all facets of the process are important and deserving of review. Innovative BioPharma, LLC specializes in market development consulting for these situations. Our team of professional analysts compile and collect industry-relevant data to help create a solid plan of attack for your company.
What does the future hold for you and and your team? While the path ahead may seem like a mystery, IBP can design an agenda to ensure you're ready for whatever the life science market has to throw at you. The primary objective of our market development service is to make sure you're properly prepared for the future. Through time-tested methods of trend tracking and data collecting, we will equip you with the tools you need to gain the upper hand.
Key Strategy
When it comes to your brand and product, no one knows it better than you. This is why we sit down, pick your brain and learn all facets of your company before drawing up an optimized plan. Research is a critical step in success. What has failed in the recent market and what is excelling? IBP does this search and delivers a comprehensive report of findings. The resulting conversation will yield a fresh strategy to help increase your chances of prosperity.
Message Preservation
Because we dedicate so much effort to getting to know your brand, we make sure to preserve your personalized message. IBP isn't in the business of changing what you're all about. We solely look to the future for the best practices for you by analyzing the past and predict what's to come. We help you stand out above the rest in your area of competition and assist you in getting ahead – all without masking your unique voice.